The President of the United States of America, President Donald Trump, has stated emphatically that he is not in support of players kneeling down during the US National Anthem.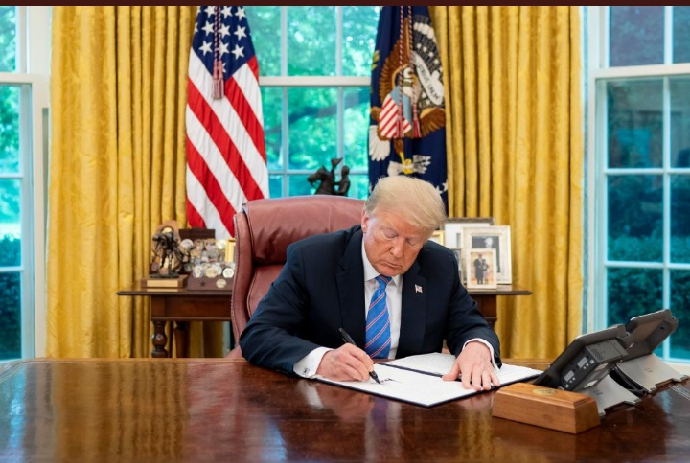 Trump explained that players kneeling down while the national anthem is performed is a total disrespect for America and he will not accept that.
He stressed that anywhere he sees such an act being conducted means that game will be over for him.
Before the death of George Floyd, MLS and MLB players have been showing their support towards the Black Lives Matter movement.
The baseball players and coaches are currently preparing for a new season in which they have been spotted kneeling down during the national anthem.
"Looking forward to live sports, but any time I witness a player kneeling during the national anthem, a sign of great disrespect for our country and our flag, the game is over for me," Donald Trump tweeted.
The death of George Floyd sparked worldwide protests in which many people were seen expressing their outrage over the death of the black man.
Policemen who were responsible for his death have been arrested and they are being prosecuted for murdering George Floyd.
Recently, Thierry Henry took the knee for eight minutes to show his support in the fight against racism.
Stay connected with us on Instagram