Microsoft CEO, Bill Gates' wife says the lack of testing kits in Africa is the reason why the continent's Covid-19 numbers are low but soon Africa will have bodies out in the streets.
The 55 years old philanthropist and former general manager of Microsoft made this comment when speaking to a CNN correspondent recently. According to her, the virus will still hit Africa hard.
The billionaire's wife warned Africans about the crisis facing the global crisis. "Covid-19 will be horrible in the developing world," she said. "My heart is in Africa. I'm worried. The only reason why the reported cases of the coronavirus disease in Africa is low now is most likely because there have not been wide testing of people. The disease is going to bite hard on the continent. I see dead bodies in the streets of Africa," Melinda said.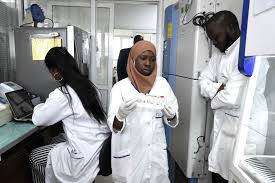 However many Africans have been responding negatively to this comment. One of such persons is politician, Femi Fani-Kayode who took to his Facebook account to bash her.