Many successful bloggers you see today made a lot of mistakes when they started blogging newly. I made a lot of mistakes too when I first started out and it affected not just my views/traffic but my ranking on Google. I wasn't ranking for any keywords on search engines. But as I continued blogging, I found out that I was doing a whole lot of things wrong which I had to fix fast since I wanted to rank on Google and retain my readers. And that was why I had to write this guide to help new bloggers start on the right path.
So, whether you are in the process of starting, or you are trying to grow your blog, you will find this article really helpful
Blogging Mistakes to avoid
Before wasting anytime, here are the 22 things you are probably doing wrong as a blogger and how you can fix them.
1. Using a free version of WordPress
One of the most common blogging mistakes bloggers do is creating their blogs on a free platform like Wix and WordPress.com. These bloggers do this because they are on a budget, but they fail to understand that these free platforms would not give you premium services if you decide to grow your blog in the future. There are restrictions to using them.
WordPress is a content management system (CMS), which allows bloggers to build a website and publish content that they want to share with the world. It affords you with the opportunity to have your own website without any cost. It's an open-source software which is free. You can download it and create your own website without a license. While many people are comfortable building their website on WordPress, it is not advisable due to its many lapses, one of which is you would not be able to monetize your blog in the long run.
A website/blog created on WordPress.com would have a URL like this: Clothingline.wordpress.com. It is a combination of your brand name and WordPress URL. This is one disadvantage to your brand. Although it has ready to use templates and features, I recommend using WordPress.org. The WordPress.org version puts you at the top of your game.
One of its benefits is that you can have your own customized name (brand name). It allows you to download its software on your site. In addition, you can customize your blog to fit your unique style with any theme and plugins. And more importantly, it allows you to monetize your blog. Nice, isn't it?
You can switch from a WordPress.com website/blog to a WordPress.org by purchasing a domain name. Contact a website designer to give you that face lift you want for your site at an affordable price.
2. Hosting on a Poor Server
Patronizing hosting companies which deliver poor services is one of the common blogging mistakes new bloggers make when starting. Since the web hosting industry is very competitive, website and business owners are deceived with their cheap hosting plans. As a result, they get poor service with no benefit leading to poor blog performance.
Before you launch your website with a hosting company, make your findings about the company. What is their service like? Many of these hosting companies crowd many websites into a fewer shared web server to make profit. Although this is usually economical for webmasters and site owners, it comes with a number of limitations: you are susceptible to security threat; allocated with a limited bandwidth which will affect your site performance and traffic; it reduces the site speed and your site accessibility suffers.
If you must use the shared server which is a less expensive option for bloggers, ensure that you're with a top web host for your website. A host who cares about its customers and delivers quality services to its users
Now that you are satisfied with your host company, you can start talking about the hosting package that suits you, the storage plan and the bandwidth. For a start, I recommend the Basic plan. With the basic plan, you would be allocated with a substantial amount of storage and a perfect monthly bandwidth suitable for a starter. As you grow, you will notice that your visitors would increase. Then you can upgrade to another plan since the current plan won't serve you.
3. Unsecured Server
Many bloggers fail to purchase an SSL certificate when purchasing their hosting plans. SSL stands for Secure Sockets Layer. It's a protocol that allows traffic between a web server and browser to be strongly encrypted, using public key technology.
A site without this certificate is perceived as an unsecured site. Thus, visitors would be reluctant to visit such site, especially those who installed antivirus on their PCs. You see, once these once try to click on an unsecured URL, they immediately get a warning signal.
A site that has access to an enabled-SSL server is made through a URL that begins with "https" rather than "http".
I see this every day. This is one of the major blogging mistakes that can affect your site negatively. To make your site secured, purchase an SSL certificate from your host company. And if you are considering starting a blog, launch your site with a host company that gives you access to a free SSL certificate
4. Unrecognized and Unbranded Domain Name
This is one of the first blogging mistakes new bloggers make. Your domain name is how visitors easily find you online. It is often the first step in getting your website started because it is like establishing your website's street address on the internet. Many bloggers do the mistake of choosing a Domain name which is very long and cannot be easily remembered by internet users. If you want your users to remember your brand name, choose a shorter domain name.
Also, they choose a domain name that has limited coverage just because it is less expensive. These are domain name that ends with country code: .uk, fr, etc. Websites with such domain usually have a limited number of visitors, and fewer traffic since it is specified for a particular region. Again, the topic the blogger can cover would be limited. I recommend choosing a top-level domain name.
5. Poor User Experience
A site that is not well structured would be difficult for users to navigate through. A site that is difficult to navigate would be difficult to find information. If your users find it difficult to locate something on your website, they would quickly exit your site. When setting up your blog, put the UX into consideration. Spend time optimizing your menu. Make your blog attractive to your visitors.
It is important for your menu to be on your home page. Do not make the mistake of leaving it out.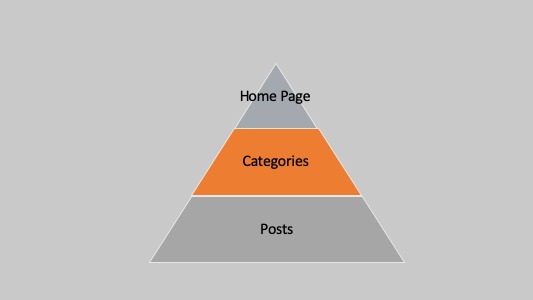 This menu button should contain categories that are easily located. Your categories depend on your blog, so make sure you put pages you want the users to find easily on the menu button. Doing this would allow Google to index your home page.
6. Lacking Focus
Many bloggers start by writing anything and everything. They do not have a specific subject they cover. Giving general information isn't totally wrong, but it won't make you stand out. If you stand out, you would be an authority to a subject. People should identify you with something.
To start, choose a niche. You can start by defining your audience. Ask vital questions about them. What specific information are they looking for? Brand yourself. Branding is important to your business. There are many niches you can focus on: health, photography, fashion, beauty, food or travel blog. If you decide to go into fashion for instance, what aspect of fashion would it be? Make it narrower, something with a lesser competition. Don't get me wrong, you mustn't write about one subject alone, but you can start with one and add others later.
7. Not Optimizing Title Tags and Meta Descriptions
You do not want to make the mistakes of not optimizing both title tags and meta descriptions. A well optimized title tag gives your post an added advantage to rank well on Google. Your title tag is not the same as your post title or headings mentioned in number 16 below. Title tags are what appear on search engines when a user enters a keyword. A title tag should contain the keywords you want to rank for. Sometimes it matches with the heading (if the heading is not too long).
Make your title tag grab the visitor's attention on search engines. Let it target their specific problems so that yours would be the one they will want to click on and not your competitors.
In addition to title tag is the meta description. The Meta description is the summary if your entire post. It should also capture a user's attention. Help them know what they would benefit if they read your post. As the title tags, meta descriptions should be kept short. You don't want Google to cut out your summary.
You need an SEO tool to achieve this aim. Who is handling your SEO? Your theme or an SEO plugin? A good tool for this purpose is the Yoast SEO plugin and the SEMrush plugin. These plugins were designed for on page SEO. They help WordPress bloggers optimized their posts and rank on search engines for keywords. If you use a Yoast plugin, you will get a green bullet for every key feature you need for your post to rank high. Some themes also come with SEO optimization tool.
If yours has one, utilize it properly. However, to rank on Google, you have to do more than on page SEO. You have to do out page or off page SEO.
8. Not Finding Links
There's something called Out page SEO. The "Do Follow" inbound link or backlink which tells Google that your site is a trusted site, so that your content/blog can be crawled, indexed and ranked high on its data base. You would be making a mistake by not finding links. This is one of the most impactful blogging mistakes to make
Google uses links to locate information and store the information for clients (users). According to Moz Backlinks are especially valuable for SEO because they represent a "vote of confidence" from one site to another. I will say:
In essence, backlinks to your website are a signal to search engines that others vouch for your content. If many sites link to the same webpage or website, search engines can infer that content is worth linking to, and therefore also worth surfacing on a SERP.
Sometimes getting backlinks can be difficult for new bloggers. However, approaching blogs in your niche is a good way to start. If you want to create link, ensure to write valuable contents people would want to reference on their site. This would help your site rank higher on Google.
9. No Outbound Link
Just like the inbound link, outbound links are important. Make it a habit to link to other related posts. Connecting your content to others helps search engines store information. It's good for SEO also. As Google crawls from one site to another, it recognizes your site as being active. However, do not put too many links on a post. Outbound links should be limited.
10. Failing to Link to Older Posts
How else will you promote your older posts without doing internal linking. Always link new posts to older posts and older posts to newer ones. Many bloggers who fail to do internal linking reduces the chance of their older posts to get in front of people.
A good way to do internal linking is using the SEO tools. Yoast premium plugin for WordPress gives suggestions on which posts should be optimized. You can buy and install this plugin as it would help your blog rank on Google.
11. Lack of Promotion
Failing to promote your posts is one of the biggest blogging mistakes that can ruin your blogging career. How can people see the great contents you have written if you don't promote it?
To get your post in front of people, you have to promote it. As a new blogger who is just starting, search engines won't crawl and index your posts immediately. It takes time, so put your post in front of people by promoting through unpaid channels. To get your post in front of people, you have to outsource.
Encourage friends and family members to support you by sharing your posts on social media. Also join forums where you can answer questions. Quora is a good place to start. Register on Quora and create your own space.
12. Not Leveraging on Social Media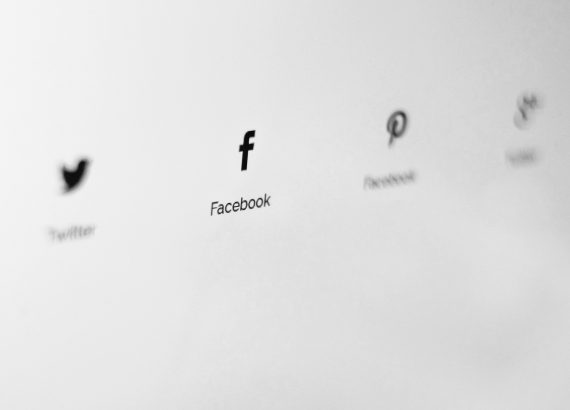 Social media is a good place to share and promote posts for free. Gain and attract new visitors to your blog by leveraging on this medium. If you are not on social media, go create one now. A Facebook Page is a good place to start. It is a good place to engage audience and Twitter is a great way to generate traffic.
13. Default Permalink
Your permalink is probably on default or it contains too many information. Your URL, date, month, year, plus the title of your post. A permalink with this format will be difficult for search engines to interpret. A good permalink should be your URL+ topic.
Many bloggers fail to use a good format right from the beginning. This is usually one of the first things you customize before you make your first post. A poor permalink would hinder your post from ranking. Although permalink should never be tampered with on a liveblog, in my opinion, I feel if a problem is spotted, it should be fixed. After all you are having a hard time ranking for certain keywords, why not start afresh and correct the problem? Start afresh.
Your permalink is located at your blog setting>permalink. However, if you must change your permalink, consult with a webmaster. This webmaster will redirect your posts to the recent URL to avoid error 404. I would advise you to optimize the URL for your images as well. Add alternate text to images as it increases the visibility and accessibility of your website on search engines. A well optimized image can increase traffic on your blog.
14. Long URL without the Focus Keywords
Longer URLs pose a problem for search engines to crawl and index your page/post. Avoid using longer URL if you must rank for a keyword. Rather than using functional words, it would be better to include only keywords to your URL. Keywords you want to rank for. Also check for underscore (_) in your URL. Search engines would not index a post with one.
15. Titles are not Catchy
One of the most common blogging mistakes I see new bloggers make is writing without a title that can grab a reader's attention at a glance. I have seen people share articles online without reading it because of the title. That tells you how powerful titles are. Many bloggers fail to put titles into consideration when writing articles for their blogs.
I will suggest using a catchy title. Ensure you target the users' objections. For instance, if you are writing a post on blogging, you could say, 'start a blog quickly and easily', then you can add 'even if you have no technical knowledge'. A post with this title would likely get high CTR because it targeted the user's objection (no technical knowledge). Many have the feeling that they must have great technical skills to be a blogger, so you have given them a reason to follow a long-avoided course.
Now, inspect/analyze your headings and see which one needs to be optimized. As you already know, SEO is a consistent practice.
16. Click baiting
Click baiting, one of the worst blogging mistakes to make as a blogger. Some bloggers have the habit of click baiting to get traffic. When a blogger's post heading doesn't match the post, users are left with only one option- exit. Google interprets this immediate exit as bounce. And when your bounce rate increases, it tells Google that you are doing something fishy. Since Google wants their users to have good user experience, your post will not rank for that keyword.
To avoid your post ranking low, avoid click baiting. Make sure all your posts rhymes with their headings.
17. Plagiarism
To plagiarize is to copy and paste someone else's post as your own without properly acknowledging or citing the source. Plagiarism is a bad practice. Just as you cannot use an image without acknowledging the source or giving credit you cannot do that with a post. Google has zero tolerance to plagiarism.
If you have been practicing this habit, this is the right time to stop. Visit your posts and acknowledge the authors.
18. Grammar Errors
Sometimes, when I come in contact with some posts, I get shocked with the grammatical blunders these bloggers feed their users with. Editing should be a key factor to consider before publishing any post. Sadly, many bloggers make the mistakes of not editing and proofreading.
Do not be in a hurry to publish your post because they look good before your own eyes. Posts filled with errors give a wrong signal to your reader. A third pair of eyes should look at your post before publishing. If you don't have anyone who can render the service, I suggest you use Grammarly. Grammarly has saved a lot of bloggers from errors. Install one on your PC now.
19. No About Page
One of the important pages in your blog is the about page. The about me/us, and the general about page. This page tells Google and your users what your blog is about. If this page has not been created on your blog, it might be one of the reasons for having low traffic.
Create an About page which summarizes your blog purpose.
20. Using an Avatar
I see many bloggers using avatars instead of their pictures on their blog. Although many may not take this aspect as important, I believe your visitors needs to know who is behind the post they are reading. They want to be sure it is someone whose judgment they can trust.
Do you have a profile picture on your blog? If no, arrange an appointment with your photographer. You need one.
21. Bypassing the Services of a Webmaster
Just because you know few things about how a blog works or functions doesn't mean you can avoid or bypass their services as you would be doing your site a great disservice.
You need to consult a webmaster when you need to make some changes on your blog.
22. Failure to Analyze Site Performance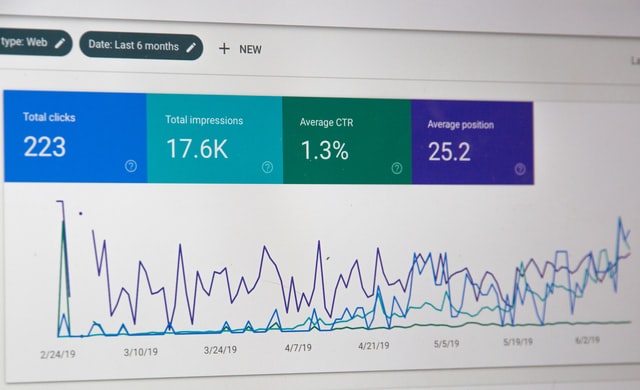 Without analyzing your site, you would fail to understand how your site is performing on search engines. Bloggers who make the mistake of not improving their site performance usually rank low on Google.
A good tool to help you analyze and improve your site performance is the Google search console-a free web service by Google. This tool helps you measure your site traffic, content performance, and allows you to see which queries bring users to your blog/site. It acquits you with issues with your site and how to fix them.
As a blogger using a crowded shared web server, you can add your blog's URL to search console. This would inform Google that a site like yours exists.
Make your site shine on Google search results, and signup now if you haven't done so yet.
Bonus Point (Mistake 23)
One final point before you go. We all are guilty for one thing: writing our own interest. It is one of the first mistakes we all made at the beginning of our blogging career. We were writing contents we were interested on, we were writing for ourselves and not for our audience. Endeavor to write for your audience. One way to know what contents your audience are really interested in is by asking yourself this question, "What information are people searching for online?" The answer lies in keyword research.
Do keywords research to know what your audience are constantly seeking for on Google, which words are they using to search for information or products in search engines and whether such keywords have higher search intent. Your keyword research will also give you ideas about which other terms to rank for.
Conclusion
Blogging mistakes are made when bloggers focus too little on the points listed in this post. As you work hard to optimize your posts and site, you are already on the road to a well optimized website.
If you found this article really useful, make sure you click on the notification button to be one of the first people to get other useful tips about blogging and SEO.