Kaduna State Quarantine has been extended. The Governor, Malam Nasir El- rufai announced the orders today via his verified Tweeter handle. The Quarantine has been extended for another 30 days, effective from 26th April 2020.
The decision followed a recommendation to that effect by the State Standing Committee on Covid-19, chaired by Dr. Hadiza Balarabe.
However, the workers in essential services such as health workers, the fire service, water corporation, electricity distribution and security personnel will be exempted.
Likewise tankers conveying fuel to petrol stations and businesses in the food and pharmaceutical value-chain.
Subsequently, the state government has clearly stated that no visitor is welcome to enter the state while the Covid-19 pandemic is raging.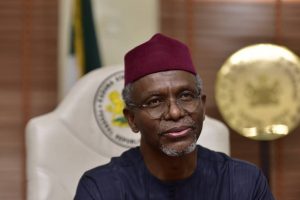 Entry into or passage through Kaduna State is prohibited whilst the Quarantine Orders remain in force.
Thus, persons seeking to come into the state will be denied entry. They will be given two options: the option of returning to their take-off points or entering isolation for 14 days in strict locations and conditions.
" Such persons will be given the option of returning to their take-off points or entering isolation for 14 days in locations and conditions that are so austere that nobody can mistake them for holiday resorts," he said.
To this end, Mobile courts have been empowered by the Quarantine Orders to try violators and impose the prescribed penalties, including fines, imprisonment and forfeiture of vehicles, upon conviction.
The vehicles used in breaking the quarantine order will be confiscated and forfeited to the government upon conviction. Companies operating these vehicles are hereby required to comply hence they will be prosecuted and shall lose their license to operate in the state.