The Lagos State Government in conjunction with Lagos State Ministry of Health and Lagos Bio Bank on Monday, June 29, launched the Covid19 Lagos Private lab consortium.
Speaking at the event, the state Commissioner for Health, Prof. Akin Abayomi said that the Covid19 Lagos Private Labs would increase the testing capacity for Covid19.
According to Prof. Abayomi, the 7 private laboratories included in the Covid19 testing strategy had undergone rigorous accreditation by validation process by Health Faculty Monitoring and Accreditation Agency [HEFAMAA] and Lagos Bio Bank.
Also Read: Gov. Obaseki Celebrates Victor Osimhen
The approved private labs are: Total Medical Services, SynLab, 54 Gene, Medbury medical Services, Biologix Medical Services, Medical Services, and Clina Lancent Lab.
Also speaking at the event was the Director of Lagos Bio Bank, Dr Bamidele Mutiu.
He said, "The accredited laboratories have the equipment and requisite expertise to test for Covid19 within the parameters of the Covid19 Lagos testing strategy hence their inclusion."
In addition, these labs are free and accessible for Lagosians.
To conclude the event, each representative of the 7 accredited private laboratories signed a memorandum of understanding with Lagos State Ministry of Health.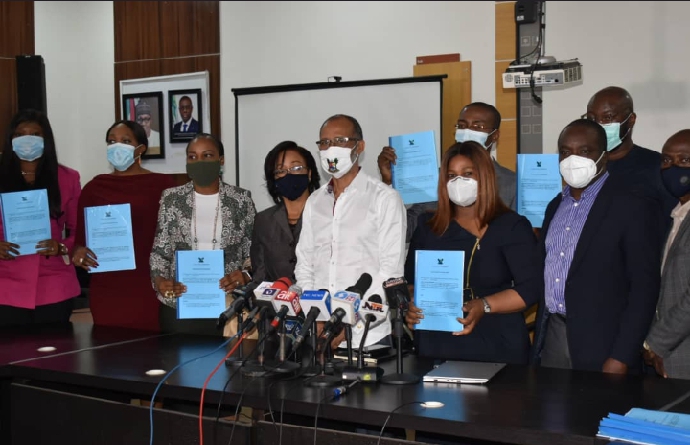 Related: What You Need To Know About The Covid19 Private Labs
Stay connected with us on Instagram