---

The Nigerian Society for Microbiolgy has led a campaign to appeal to the Federal Government of Nigeria to pass the bill for  'professionalize Microbiology.'

Graduates and students of Microbiology all over Nigeria has joined the campaign on Saturday, 25 April using Twitter and other social media handles to appeal to the government of Nigeria to professionalize the course.
According to a source, one of the reasons the campaign was staged was to call the government's attention on the need to include Microbiologists in the fight against the Covid-19.
Microbiologists are not recognized in Nigeria and are restricted in a core sector of the economy- health. However, when the bill is passed, Microbiologists would receive adequate recognition in the country.
A student of Obafemi Awolowo University (OAU), Olamide Towobola said, " As microbiologists, we can help in providing guidance on specimens and the best diagnostic tests to use."
As the country records increase number of Coronavirus cases daily,  Microbiologists wants to be involved in the front line and not sidelined.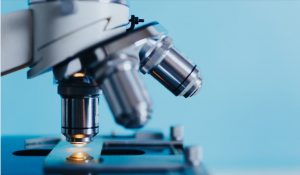 "We (Microbiologists) can explore the possibilities of testing Anti-viral properties of a new treatment developed to assist with the fight of Covid-19," Towobola said.
The bill to professionalize Microbiology was first presented on November 5, 2019, by Senator Barau Jibrin  to the Senate. Jibrin is a politician and a member of the 9th National Assembly representing Kano North Senatorial district.