Nigeria records 717 rape cases in 5 months; Nigerian Governor's Forum declares state of emergency on rape and plans to open a sex offender register.
According to the Nigerian Police, Nigeria has recorded 717 rape cases in 5 months. 799 suspects have been arrested.
631 of those cases have been investigated and charged to court; however, there have been no convictions.
Rape and murder have been making headlines in the news more than the deadly Coronavirus. Social Media especially Twitter has been an effective tool adopted to fight these issues. However, the government has to do more.
That is why in an effort to curb the rape pandemic, the Anti Human Trafficking Agency (NAPTIP) paid a courtesy visit to the Ministry of Humanitarian Affairs on Friday.
During the visit, the Honorable Minister of the Ministry of Humanitarian Affairs, Sadiya Umar Farouq highlighted her concerns around the rape pandemic which seems to have gripped the nation.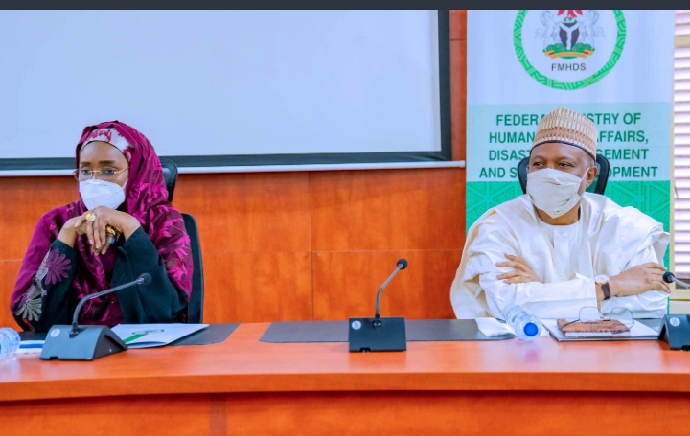 She said "As a woman and mother, this issue has given me sleepless nights because as the DG of NAPTIP noted in a news report I read last week, rape is not a gender specific crime. Male and female are affected especially minors."
Also Sadiya Farouq commended the ongoing efforts of NAPTIP, to stem the scourge of rape.
The naming and shaming of rapists through the publication of their names is a good step but she believes that Nigeria need stronger legislation and political will to prosecute rapists.
Also Read: What you need to know about Lagos Covid19 Private Labs
In addition, Sadiya Farouq commended the Nigerian Governor's Forum for its resolve to declare a state of Emergency on Rape. And its plans to set up a Sex Offenders' Register.
The Honorable Minister also charged the Anti Human Trafficking Agency and Nigerians as a whole to do more to eradicate the menace.