If you are looking into buying a new TV, then a smart TV is an absolute getter. If you had asked me two months ago which Television model I prefer, LED would have been my response. Yep! LED TV was my choice before I came in contact with a smart TV. Not just any smart TV but the new StarTimes 55 Inches 4K Smart TV. Remember not all smart TVs are made equally.
I am someone who usually compares a number of electronic gadgets before making a purchase. I do not just go for something because it is overrated, overhyped, or overpriced. As long as it is a good product or something that offers the same benefits like the big names, I could opt for it, even if it is less expensive.
Big TV makers are pushing Smart TVs as the newest and greatest generation of television sets. The media people sure know how to push a product in your face; making you purchase it even when you do not need it- that is their talent. In fact, many people have fallen prey to their antics; always wanting the latest electronic gadget in the market.
We all need a television set in our homes. Apart from making the home look normal and functional, some are beautiful. But they are also important; TVs connect us to happenings around the world. They are also useful for entertainment as well. So, is the new StarTimes 55 inches TV worth it?
Why would you opt for a Smart TV over a LED or LCD TV?
The Smart TV is termed at being smart because it can do more than an LED TV or a conventional TV. It can access the Internet via Wi-Fi but a LED TV or LCD TV cannot. It has built in apps but a LED or LCD TV does not.
Here is why you should Choose the StarTimes 55 inches smart TV as your next TV.
StarTimes 55 inches TV is the newest generation of television set and a must have in every home. It is called 4K because that is the resolution of its picture quality. The resolution refers to a horizontal display rating, which is calculated at approximately 4,000 pixels. There are so many things you can get from this TV.
First, it is very easy to install. Without any technical knowledge or experience you can install it on your own. Think of what you can do with a smart phone. Yes, all the amazing benefits of a smart phone, you can get more from a StarTimes 55 inches TV. (Woops!)
It has a built-in Digital Terrestrial Television (DTT) which allows you to enjoy land-based television stations in your area, and in Digital format (if you are a type that still loves the local channels) and satellite TV (DTH) access which means you can receive satellite television by means of signals transmitted from direct-broadcast satellites. It also has Internet TV/over-the-top content (like your YouTube and favorite Netflix). You may not need a decoder.
My first concern when I first saw this TV was if I had to be a StarTimes subscriber. Here is the good news: you don't have to worry if you are not a StarTimes user or if you have to be a StarTimes user. You don't have to be one. The new 4K Smart TV allows you to maintain your original cable TV Provider. You can connect it to any device.
What I don't like about the new StarTimes 55 inches TV.
It is expensive. In my opinion, I think this is the only downfall of the 4K TV. When you compare the price with a conventional TV you will understand that it is quite expensive.
It can be hacked. If your smart phone can be hacked, your smart TV can as well.
It can crash. Have it in mind that your smart TV can and might crash.
It comes only in 55 inches. This is the only size available now.
"But considering all the juicy benefits of this TV, I say go get yours today."
What I like about the New StarTimes 55 inches TV.
High quality pictures: The picture quality is the first feature I look at when purchasing a device like a smart phone or a television. The new 4K Smart TV provides high resolution picture quality. The picture is designed to give users legendary experience.
Next I look at the Wattage. Is it something that would consume electricity, or something that would actually conserve it? The StarTimes 55 inches TV has about 75 watts. I don't have to worry about my electricity consumption because it saves over 30% power. And works properly in the range from 100 to 240 voltage.
It has high quality sound production: The sound of the new 4K smart TV is sensational when listening to music. When watching a movie it is as if you are in the theater. And for sports lovers, you feel like you are in the stadium.
It has over 2000 content to watch. Content are unlimited that means you can never get bored accessing more number of channels.
USB and HDMI Ports/Cable. With the HDMI ports, you can connect your laptop and phone to the TV. It gives you the opportunity to view contents on your devices on the big screen. It comes with more than 100 popular applications such as YouTube, Deezer or TED.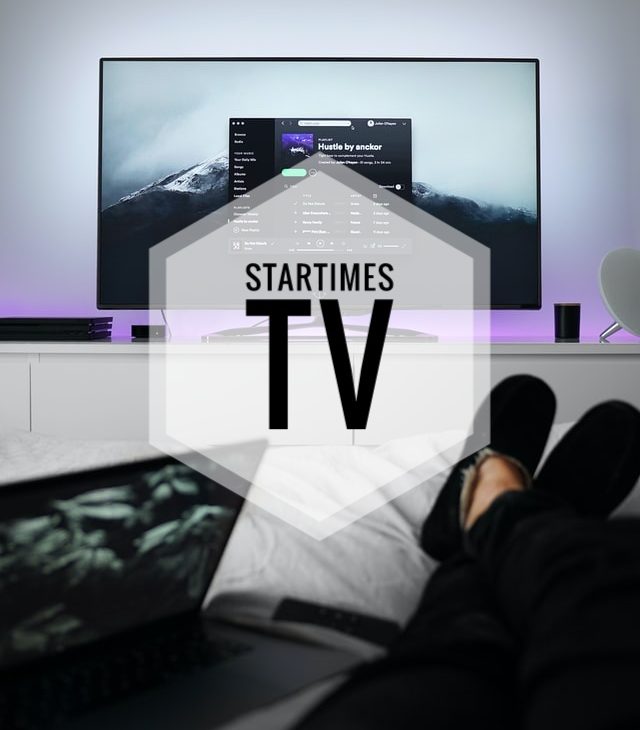 You can browse the Internet and stream contents with your smart TV. This is possible with the built-in Wi-Fi and Ethernet ports. Remember it is a LED TV with internet connection and the ability to connect seamlessly to various portable devices.
Apps Games setter. You can download and play your favorite games with family and friends.
StarTimes Cast App. StarTimes Cast App is a companion of your smart TV. It allows mobile becomes not only a remote controller but also a TV guide and a portal to share videos, music, photos to the smart TV. You can switch mobile phone content to your television set.
Value for your money
When you consider the features and benefits of this TV side by side with the disadvantages you can tell that the benefits outweigh the disadvantages. So far, you have seen that the new Smart TV from StarTimes is worth your money. Go get one now by visiting one of their offices closer to you or just place an order from their App and you can get your TV delivered to you in less than 72 hours after a successful transaction.
Having said that, I have noticed that a lot of TVs are on sales this period on Amazon. Amazon retail stores features big discounts and deals. If you prefer other brands of TVs instead, you can click on this affi link and select your favorite TV set.
*This TV is sold at the rate of $777 which is approximately N299,999. 



Around the Web