The President of the Republic of Uganda on Wednesday, April 29, has ordered his Members of Parliament to quit interfering with the country's war against the Coronavirus.
'It is morally reprehensible for MPs to give themselves money for personal use when the country is in such a crisis; totally unacceptable to me and the NRM.
'They have entered themselves into a trap and the best way out is to donate the money to the districts where they come from.
Related: Ugandan President Yoweri Museveni, 75, releases indoor workout video to keep citizens at home.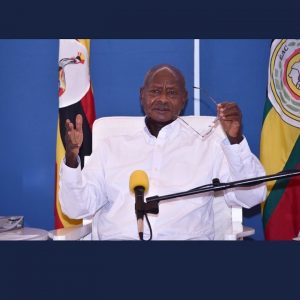 "I heard that some MPs went and bought things, you are not a purchasing officer of the state. This is public money, not personal money, if you spent it wrongly you will pay it back with your salary; this will be sorted out by the auditor-General.
Those who interfered with our war on COVID-19 through distributing these things they bought should be warned.' he said.
'How do you arrest Zaake (MP) for the same crime and you leave these ones of the NRM who are purchasing food and collecting people' he added.
Security personnel earlier this week arrested Zaake MP for disobeying lawful orders and negligent acts, the police say were likely to spread the infection of the coronavirus.
He is currently receiving treatment in the hospital under the Uganda Police Medical Team after he complained of ill health.