As the government of India enforced a compulsory lockdown to curb the deadly corona virus, citizens were required to wear face masks when going to public places to avoid the spread of the disease.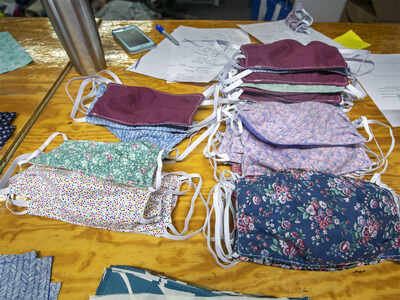 Thus, the demand for face masks increased, pharmacies and shops increased the price of this essential commodity. .
Since many poor citizens could not afford the exorbitant price, police officers (women) saw it as a duty to sew face masks after working hours. This selfless act has insured many against contracting the disease.