Healthy homemade waffles? You are in the right place. Make your weekend special by making fresh, warm homemade ice-cream/sorbet waffles serve with your favourite toppings for your happy family.

A waffle is a light crisp cake made of a batter and baked/heated in a waffle iron also called a waffle maker. Waffle are of different shapes, sizes or types depending on the recipe used. It can be eaten as a dessert after dinner or taken with other delicacies and usually with ice-cream. I love eating my ice-cream with a crunchy waffle.

For making a nice crunchy ice-cream waffles, either to boost your ice-cream business, or to prepare for your family as a weekend breakfast, quick lunch or dinner, go through this step-by-step easy waffle recipe and procedures I have written.

Ingredients for Waffles
5 Servings.
50 g butter/margarine or as you desire.
1 ½ cup of corn flour (baking flour).
3 large eggs.
½ cup of full cream milk.
A pinch of salt.
Flavor
3 tablespoons unsweetened cocoa powder or liquid.
4 table spoon of granulated sugar.
This post may contain affiliate links and if you click on them, I may be compensated by Amazon at no additional cost to you. However, I only recommend services that I personally love and use. You can read my full Disclaimer here.
HOW TO MAKE HEALTHY WAFFLES
Step1.
Melt the butter/margarine
To make delicious healthy waffles at home, first melt the margarine. Put a small pan on the stove and then put in your margarine. Once it has melted, or is in its liquid form, switch off the stove and allow to cool.
Step 2.
Prepare the batter. Add all the liquid ingredients.
Now break the eggs into your mixing bowl and add your sugar. (The sugar is the only powered substance added at the beginning. You may decide to add lesser measurements.) Whisk for a few seconds and add your melted butter. Add your full cream milk and whisk vigorously for about 3 minutes. You can add your liquid flavor at this stage.
Step 3.
Prepare the batter. Add the powdered ingredients.
Now, to complete the preparation of your batter, add your flour and whisk. Make sure the batter forms a fine blend. Add a pinch of salt to taste and mix. At this point, you can add your powder flavor. That is if you didn't add your liquid flavor in step 1. Some like to add grinded coconut flavor or whichever flavor they prefer.
Mix thoroughly until the mixture is creamy, smooth and uniform in colour (no lumps). An improperly mixed batter may produce an unsatisfactory baking experience.
Leave the batter to rest for about 5 minutes.
Step 4.
Connect your waffle maker to electricity and bake your waffles.
Take the batter with the aid of a cooking spoon and place it right in the middle of the waffle maker. Cover for about 5 minutes. The waffle maker has a yellow and green light. Once the waffle is ready, the green light goes off.
The waffle maker looks exactly like this–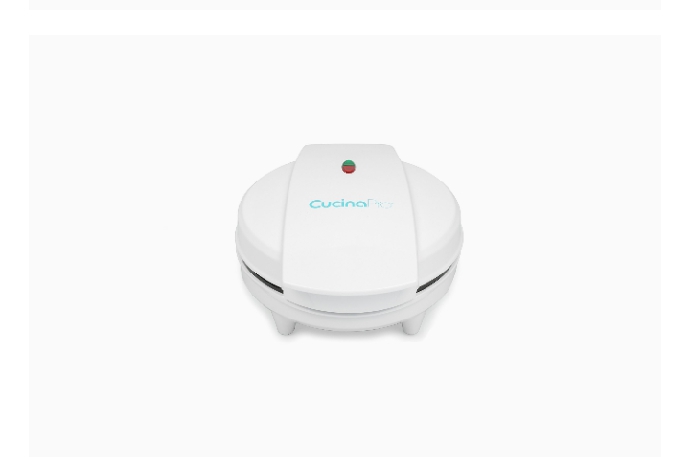 It looks like a toastie iron, but you can not use your toastie iron used for making toast bread and sandwich to make a waffle. Trust me, you will be making a terrible mistake.
How to make chocolate waffles
To make chocolate waffles, follow the step in 1-3 above and simply add your cocoa powder into your batter and mix to blend. Some people prefer using browning. Add your browning to your batter, mix carefully and bake in your waffle maker.
Now that's that for a chocolate waffle.
How to make a cone waffle
I love a cone waffle with some delicious ice-cream or sorbet. I love making me a sweet crunchy cone waffle. It gives my ice-cream a unique taste. Ice-cream is sweeter with the cone, don't you agree with me?
To make a nice cone waffle, you need a waffle cone maker. Most waffle irons come with a cone maker that looks like this—
For your cone waffles, I will recommend getting a clean towel and a chopping board. The goal is to wrap your freshly made, hot waffle on the cone smoothly and quickly. You can use your towel to manipulate your fingers around the waffle.
How to make a cup/bowl waffle.
Some prefer the cup-shaped waffle to a cone shape waffle. If you love a cup waffle, or just want to make different shapes of waffles, you need the waffle cup maker for the process.
And if you don't have a cup maker, use a soup bowl. Without stress, place your freshly baked waffle from the iron right inside the soup bowl or place your hot waffle over any upside down cup, bowl or cup cake pan. Leave it to cool. Let them cool so that they hold their shapes.
Dress waffles with some toppings.

Have you ever been to Ice-cream Factory or the popular Cold Stone? I have always loved the taste of their waffles not because of its crunchy creamy taste but because of the added toppings.
No waffle is complete without a delicious and decorative topping. Toppings make waffles more appetizing and tastier. You can add some topping to your waffles.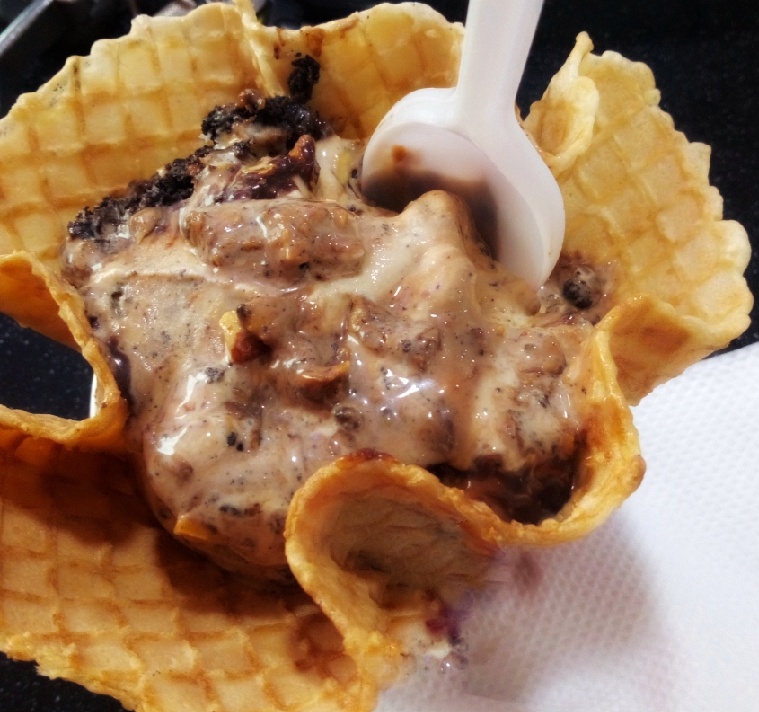 From simple sugar balls to maple syrup, grape and pear sauce, chocolate sauce/chips, caramel, fruit toppings like diced strawberries or grape topping. What about soft fried eggs and peanut butter? Try them, they are a dream come true.
From sweet to Savory, whichever toppings you want, you can get creative with them.

Tips for making cone waffles (The setting process)
• First, get a kitchen towel.
• Lay your clean kitchen towel on your chopping board. You don't want to lay your waffle on your bare kitchen table.
• Use the towel to manipulate your hands around your waffle. Remember it will be very hot. If you don't want to burn your fingers, use the towel.
• Make sure you wrap the waffle on the cone immediately you bring it out from the iron. If you allow it to cool, it will not form into shape. Instead it would break like a biscuit would.
• Also make sure you seal the tip/edge of the waffle by pressing the edges lightly with your index and thumb fingers. Giving it a small pinch prevents the ice-cream from escaping.
• Allow to cool. Always ensure that your waffles are allowed to cool before serving them. First it makes them hold their shapes and also makes them crunchy when eaten. You don't want a chewy waffle or do you? So, place them gently on your ice cream dishes.
• As you bake, the iron removes steam, you should only open the iron and remove the waffle from the iron when the steam stops.
• You might not get a good result with your first attempt, just keep practicing. Remember, practice makes perfect.
Now that's that for cone waffles.
Serve your waffles with your delicious ice-cream. Ensure you make these waffles for your happy family on weekends, during holidays or as a mom trying to make extra income. Make money with my homemade ice-cream recipe.
For those who want to make ice-cream waffles for their families or friends or want to start a business and don't know where to purchase the waffle maker, you can follow this link to get your waffle maker.
If you are not sure about which to buy, you can read my review on the best waffle maker. Do not purchase a waffle maker except you read this review.
You Might Also Like: