The wait is finally over. PI miners in Nigeria can now apply for KYC verification.
On March 16th, Pi Network announced via their verified Twitter handle to miners all over the world that they are releasing the KYC solution to pioneers on a large scale. Prior to this period, only some selected countries could verify their pi account. However, this announcement opened way for more countries, including Nigeria to join the validation process.
Applying for KYC verification is a requirement to transfer your PI coin to the mainnet account.
Miners are encouraged to validate their KYC to ensure the integrity of the PI network.
In this article, I will take you through the 6 steps you must follow to complete your KYC verification process. As you must have learned, you will need the PI browser to start the application process.
Before you continue, if you would like to verify your Nigerian Phone number on Pi Network, follow this link to see how.
What is Pi Browser
Pi Browser is a different mobile app by Pi Core Team; it intends to provide a decentralized web experience through more Pi Apps and Utilities in the future.
Pi KYC Verification Requirements in Nigeria
If you are a PI miner who would like to do his KYC in Nigeria, you need the following before you can proceed with your verification:
PI browser (Download the browser on Playstore)
Valid means of identification. Your valid means of identification could be your International Passport, Driver's license or NIN. (Preferably Passport)
Enter your name. This should be the name on your valid means of identification.
You will need to take two clear pictures of your face on the app in good lighting condition.
How to Know if You are Eligible for Pi KYC Verification
The Pi app will notify you if you are eligible for verification. Look for a pop-up in the mining app when you are eligible.
The notification message for eligibility is similar to the Screenshot below: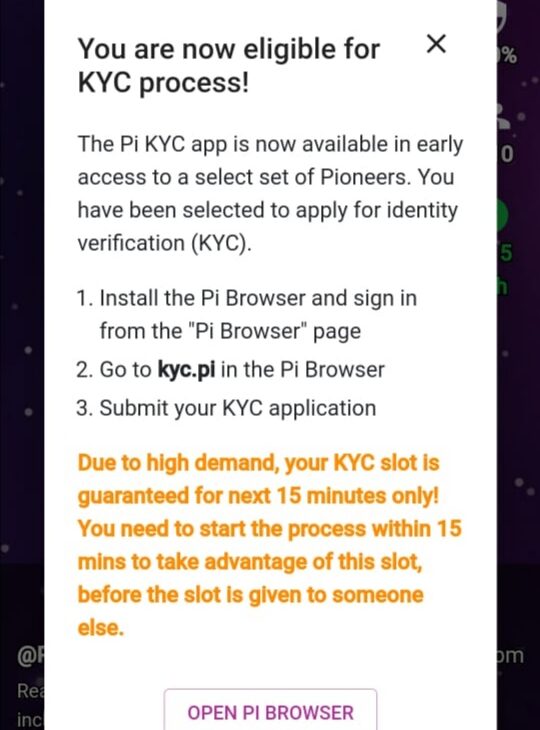 How to do Pi KYC Verification in Nigeria
Now, follow the steps below to proceed with your KYC verification process in Nigeria. However, you must be eligible for KYC verification in Nigeria to start the process.
Step 1
Go to your PI app and click on the Menu button. Scroll down to PI browser and click on it. It will automatically take you to Playstore. Click on download, install and access the Pi Browser. This should automatically sign you into your account inside the Pi Browser app, where you can proceed with your verification, create the mobile Pi Wallet or access other Pi apps, e.g. Chats and Brainstorm.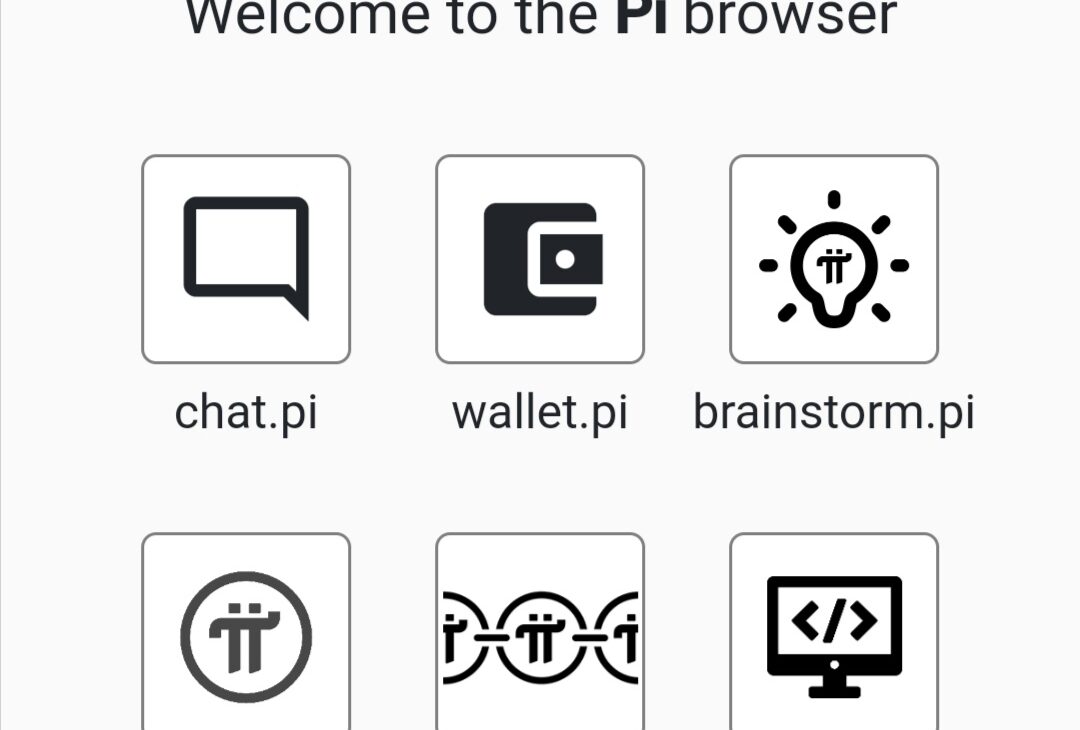 Step 2
Take a photo of your ID (passport, Driver's license or ID card) your information on the identification card must be visible.
Step 3
Next, fill out a form with details that match your identification card.
This includes your name, date of birth and the expiration card on your identification card. If your identification card has no expiration date, you can indicate that it does not by clicking on the box just below the area for ID expiration date.
Step 4
The next step is identity confirmation. Take pictures of your face in good lighting condition and click on next.
Step 5
The next step is the payment option. Since the KYC verification was outsourced to a third-party company, miners are expected to pay one PI and would be charged once their PI is transferred to the PI Mainnet.
Click on Submit.
Now, wait for your application to be processed. When your application is approved, you will receive a notification like the one below: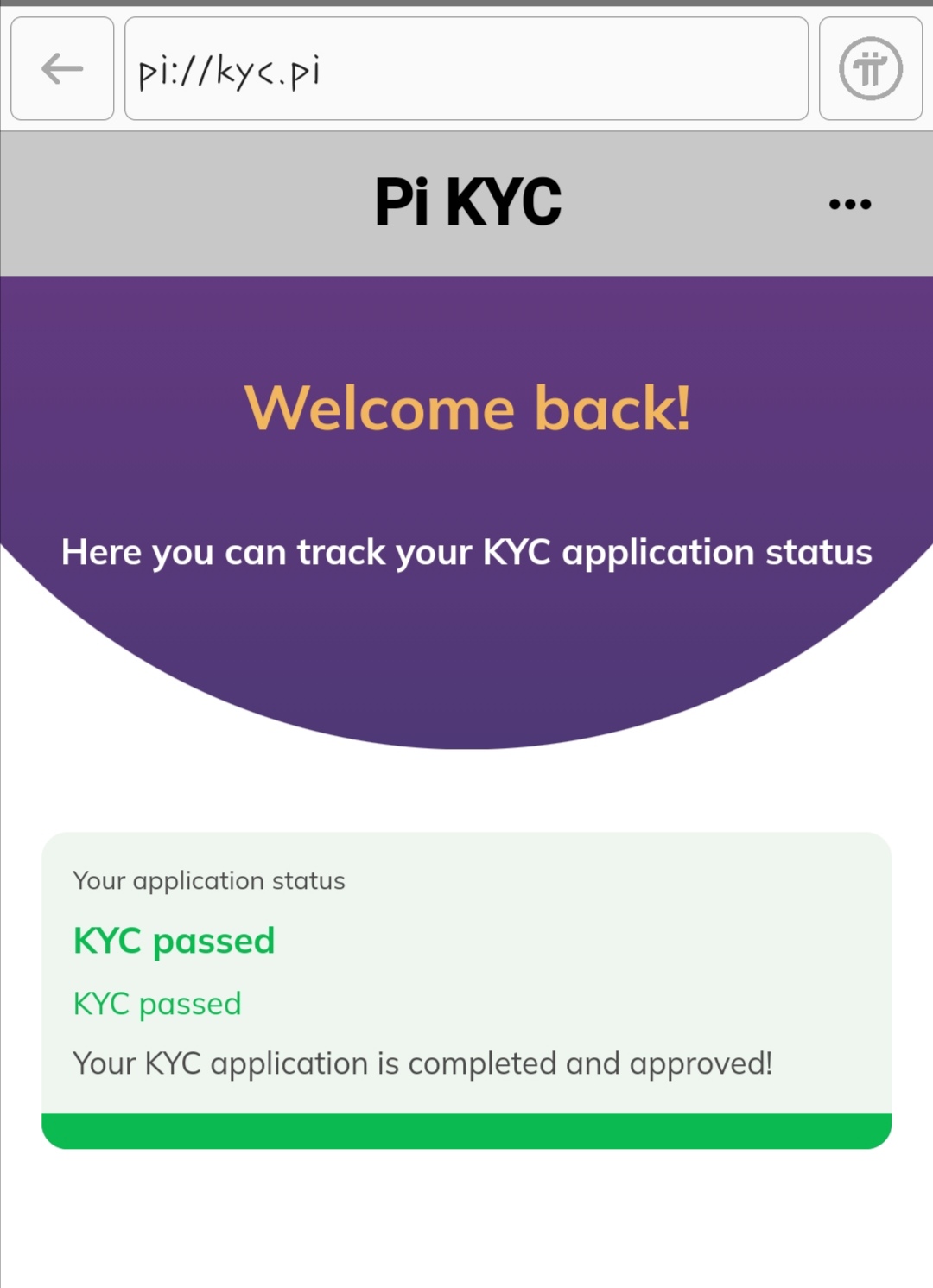 How Long Does Pi KYC Application Process Take
Now that you have successfully completed your application process you are wondering how long it would take for your application to be processed.
Well, Pi KYC application process usually takes between 16 hours to 4 days depending on the number of people who applied and the type of identification card you used.
Abd if you have applied for KYC and it's taking too long, you can seek a redress here.