Pi KYC slot: Do you want to know when pi kyc slot be available? This article was written to aid pi miners check for KYC eligibility on the KYC app in the Pi browser.
Note: this announcement was published on the Pi blog in April 2023.
If you have mined for at least 30 days and if the Pi algorithms didn't identify your account as being a fake account, then you don't have to wait for a KYC slot randomly assigned by the system.
Anyone can now visit the KYC app through the Pi browser and start their KYC application without waiting for an invitation.
Pi app no longer invites pioneers before they can begin their KYC application process. The invitation-based KYC slots assignment was only used in the past when the KYC application started. The process has been updated long ago. Anyone can now start their application process without an invitation. Isn't this fantastic!
How to Check for Pi KYC Slot
So, right now, the KYC popup notification is no longer used as the only means by which pioneers know whether they are eligible to start a KYC application or not. In some cases, some may get a KYC slot popup. However, pioneers should directly check their KYC eligibility on the KYC app in the Pi Browser: (KYC.pi).
Well, now that Pi KYC is open for all, the next question is, how can you apply?
The first step to applying for Pi KYC is to download the Pi browser. You can access the Pi KYC through the Pi KYC app.
If you download the Pi browser from Google Play Store, open the browser and you will see the KYC.PI icon. Click on it to begin.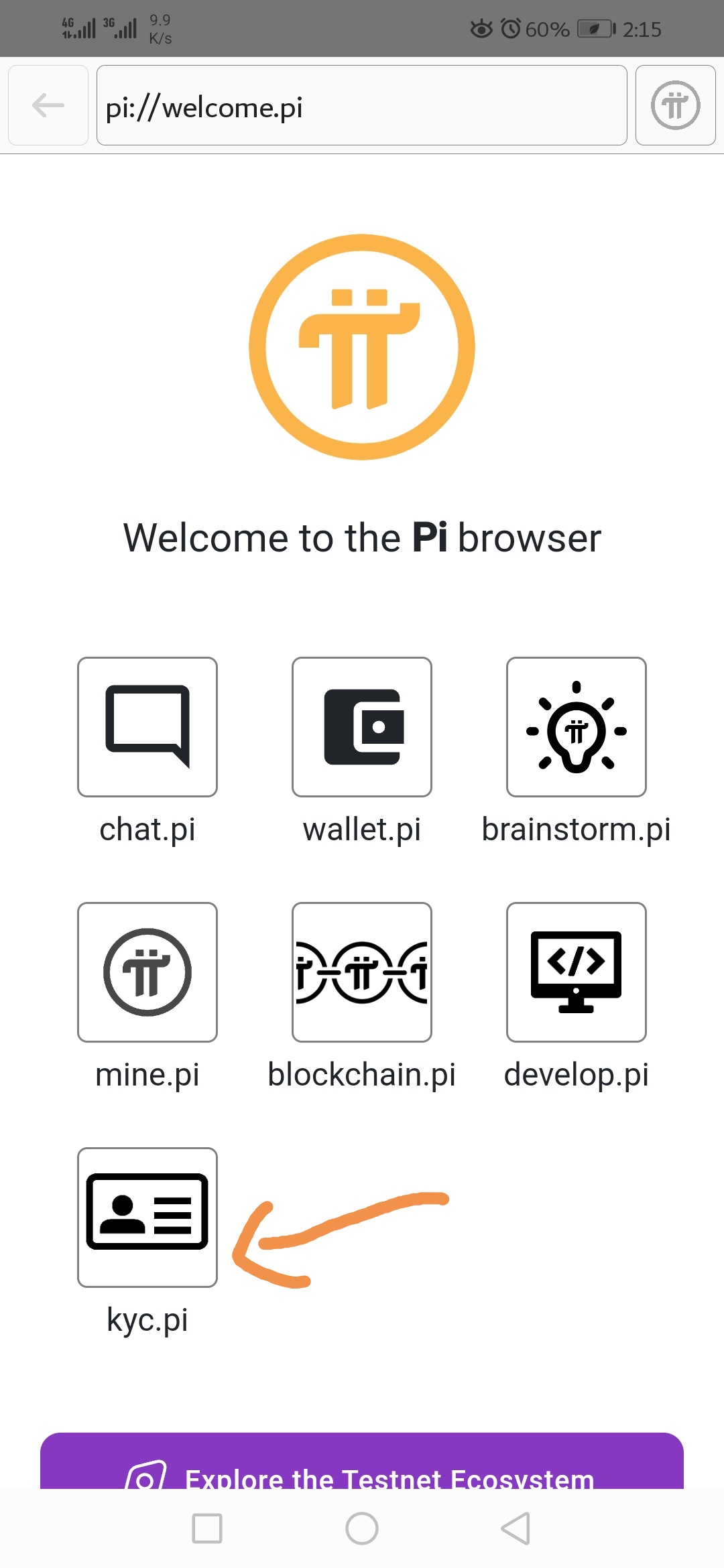 Ensure that you have the necessary identification documents ready before you begin.
Documents needed for Pi Verification
Your valid means of identification is your International Passport or your Driver's license.
Enter your name. This should be the name on your valid means of identification.
You will need to take two clear pictures of your face on the app in good lighting condition.
If you encountered any problems or difficulties applying for KYC, or if you have applied for KYC for months and you are yet to get approved, or if your Pi Verification is taking too long, you can reach the Pi core team via email here.
However, note that if you fall into the categories below, you might not get the approval you are looking for as you are considered illegible.
Newly created account
If your account is new, you will not be able to apply for KYC verification immediately. By newly created account, I mean an account that hasn't been mined for more than 30 days. It is until after 30 days that you can apply for KYC application. This helps the network prioritize KYC validation resources for more committed human pioneers who have mined enough balance to go through KYC.
Fake account
Accounts that the algorithms identified as highly fake accounts or accounts that have violations will not be eligible for KYC.
If you think there is a mistake with the algorithms, you can submit your username for further investigation by filling out the form here.
Regrettably, many Pi miners who have applied for KYC verification for years are still experiencing difficulties getting verified. Their Pi KYC verification has taken longer than expected although they do not fall under the categories above. I sympathize with you and do hope that resolve your issue as soon as possible after reaching them via the email I provided above. Additionally, you can read this article for other Pi Verification Solutions.
Thanks for reading. Please share if you found this article on how to check for Pi KYC slot helpful.