In the heat of this recent pandemic, a couple who had planned to wed this April before the Corona virus outbreak in Nigeria weds in their sitting room with only few family members to witness the occasion.
The couple (name withheld) who tied the knot on Friday 10th April, 2020 had proven that the rampaging deadly disease Corona virus was too small to prevent them from being joined as man and wife.
The implementation had forced many who were planning to wed this April to postpone their wedding date, but this happy couple had refused to.
The couple were spotted later in the day having quality time together.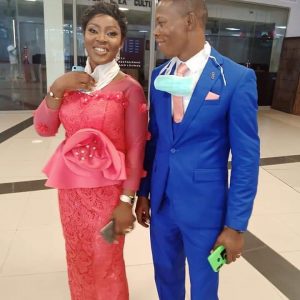 We wish them a happy marriage life.