As 4.4 million people filed new unemployment claims last week bringing the total number of Americans filing for new unemployment claims to 26 million since the pandemic started Presumptive Democratic nominee for president, Joe Biden has come to the aid of Americans.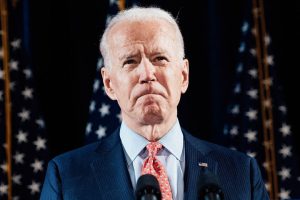 Expressing his deep concerns towards the state of the country, he said in a statement on Thursday, April 24, "Every one is a life thrown into uncertainty, a family unable to make ends meets, a community worried about how it will recover. Every worker left wondering when they will next see a pay check is part of this American crisis- and Donald Trump isn't doing enough for them."
He also accused Trump of not fully utilizing the Coronavirus Aid Relief and Economic Security Act (CARES Act) a law meant to address the economic fallout of the 2020 Coronavirus pandemic in USA as a leader would.
Joe promised to work around the clock to keep as many people as possible in their jobs by expanding short-term compensation programs for workers- 'employment insurance'.
According to him, the employment insurance program would keep employers in their jobs for reduced hours even if a company decides to retrench it workers.
Referring to Trump's leadership style as irresponsible, he said: "Our planet cannot afford four more years of Donald Trump."